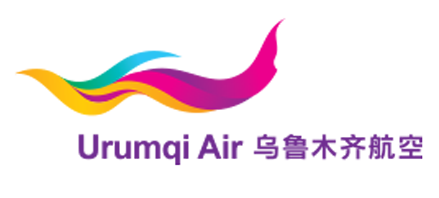 Position: B737 CAPTAIN
Base:  Urumqi,China
Contact: Yufeng Consulting
Email: yufeng@chinaaviationjob.com
Telephone: +86 181 1716 9909
Whatsapp: +86 181 1716 9909
Wechat: yufengconsult
Option
1
2
Commuting pattern
3 weeks on 1 week off
6 weeks on 2 weeks off
Monthly flight hour 
72 hours
Contract term
3 years, renewable
Sick leave 
7 days per year
Monthly salary 
18,300 USD
Residence allowance 
2,000 USD/month
Overtime Pay 
260 USD/hour over 72 hours/month
Transportation allowance 
800 USD/month
Safety awards 
24,000 USD/year
Traveling allowance 
8,400 USD/year, 4,200 USD will be paid every 6 months
Internet connection allowance 
7 USD/month
Loyalty rewards 

4th year 5,000 USD

5th year 10,000 USD

6th, 7th year 15,000 USD

8th year 20,000 USD

9th year and thereafter 25,000 USD/year

Ticket Benefit
Unlimited jump seat domestic tickets within HNA network for pilot; and unlimited 80% off discount standby tickets on HNA domestic flight for pilot and his/her direct family members
Insurances 
Employer's liability insurance (with additional disease medical insurance) and grounded insurance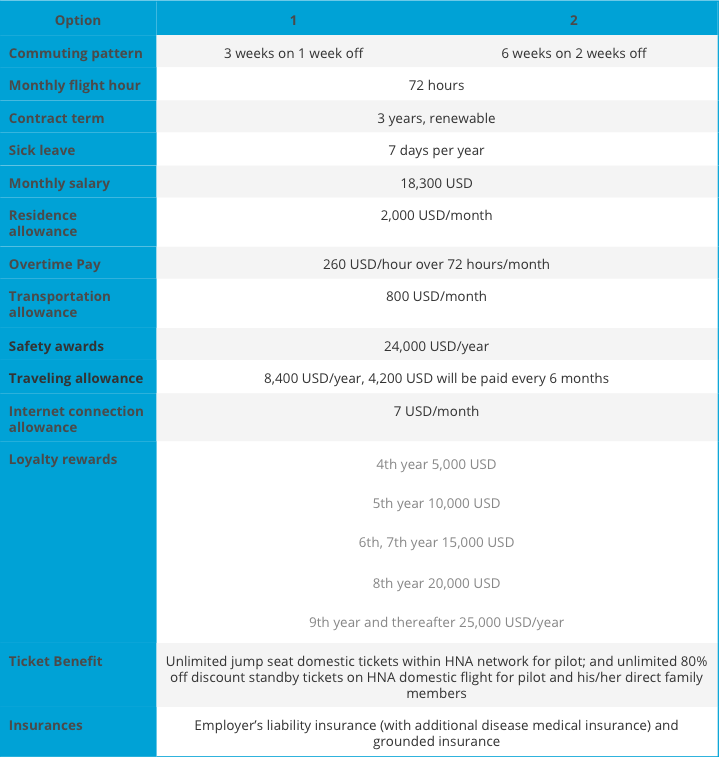 Title
Captain
Requirement
Total Flight hours
 2200+
Type Rated Hours
PIC 500+ On type
Last Flight
Type rated within 12 months, other within 6 months
Last proficiency check
Valid
ATPL
Valid
ICAO English
Level 4+
Age
Less than 55 years old
Medical Certificate
First Class & Valid
Criminal Records
No
History if incidents and Accidents
 No
Being a citizen of an ICAO member which has diplomatic relationship with P.R.C.
* REQUIRED. WE WILL RESPOND WITHIN 24 HOURS.