YUFENG FAMILY: CAPT. JOSE RODOLFO FLORES TATO
Jose Rodolfo Flores Tato – one of the youngest captains in China, shares his experience flying the A320 with Juneyao Airlines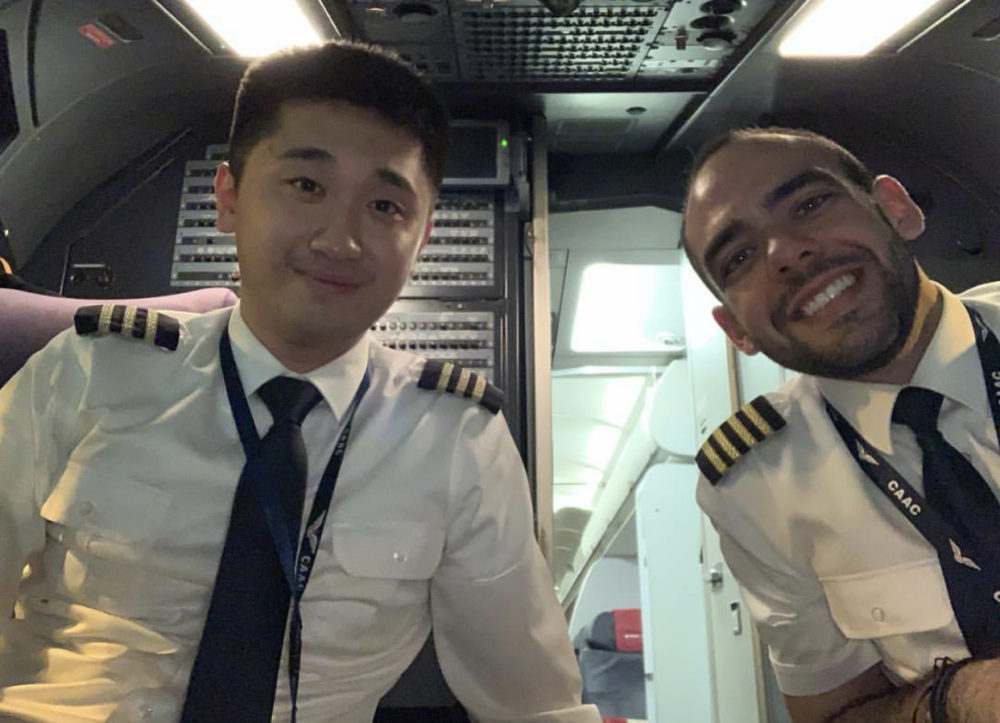 After working in Mexico as an A320 captain for Volaris Airlines I decided to move to China and develop professionally there, as I already knew Asia's aviation market is blooming dramatically especially in China.
When I took the life changing decision of flying in China, I made a thorough research on different options and finally I came across with Yufeng Consulting, the biggest pilot recruiting agency in China.
Yufeng is integrated by a team of professionals that helped me in every step of the way during my screening process, ever since day one they were really warm and caring, always gave me good advice regarding to my simulator test and ATPL exam, helped me during my medical check and with all the paperwork needed, they made the process so smooth that I could finish it all in a record time of little over 3 months, with this example you can realize why a professional and experienced agency like Yufeng is needed to help you during the screening process.
Once you arrive to China Yufeng also helps you with the settle down process and takes care of every one of the needs you may have in your new life in China, Yufeng takes care of every aspect of the pilot not just the professional one, Yufeng is your best ally when moving to China.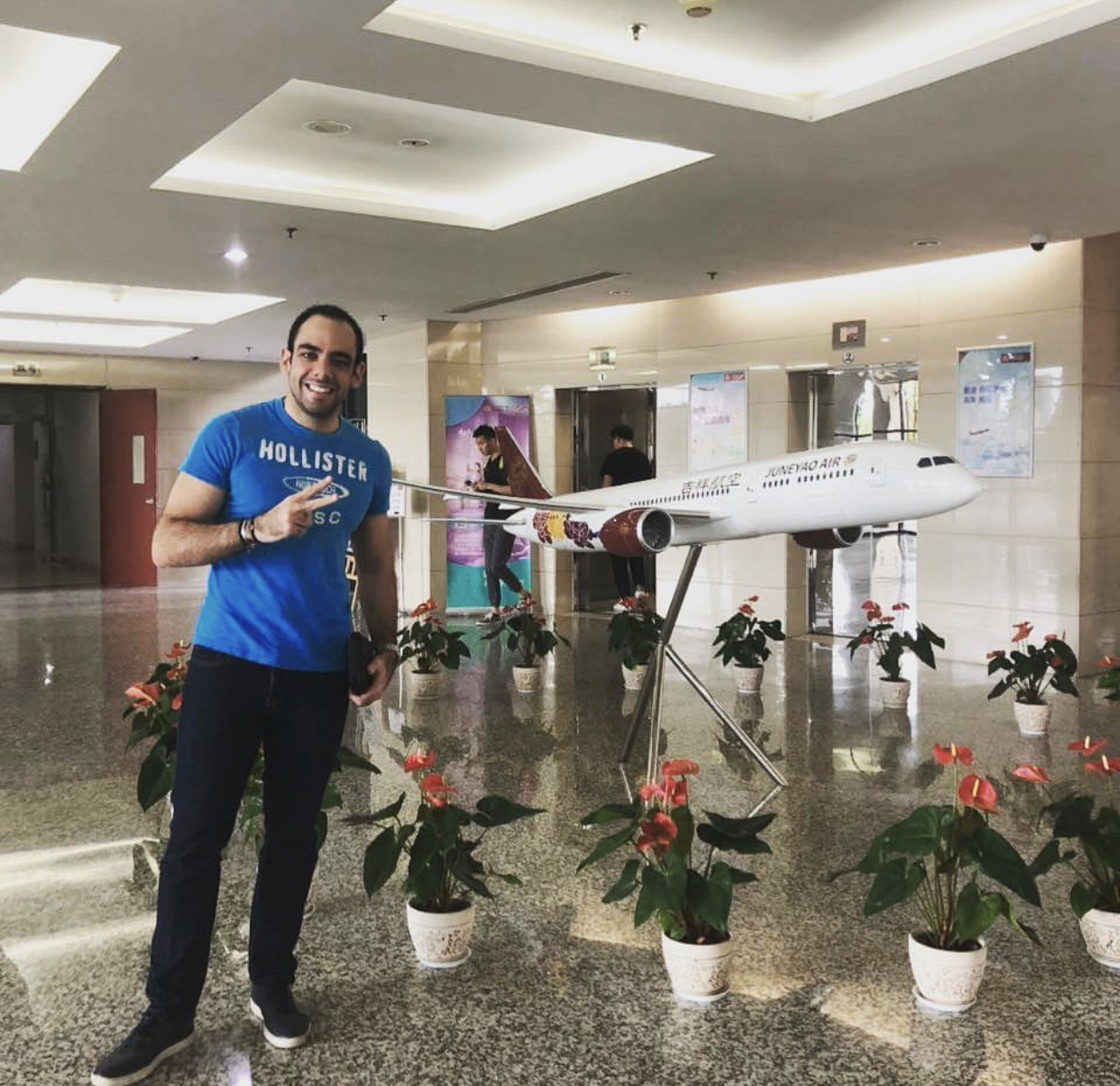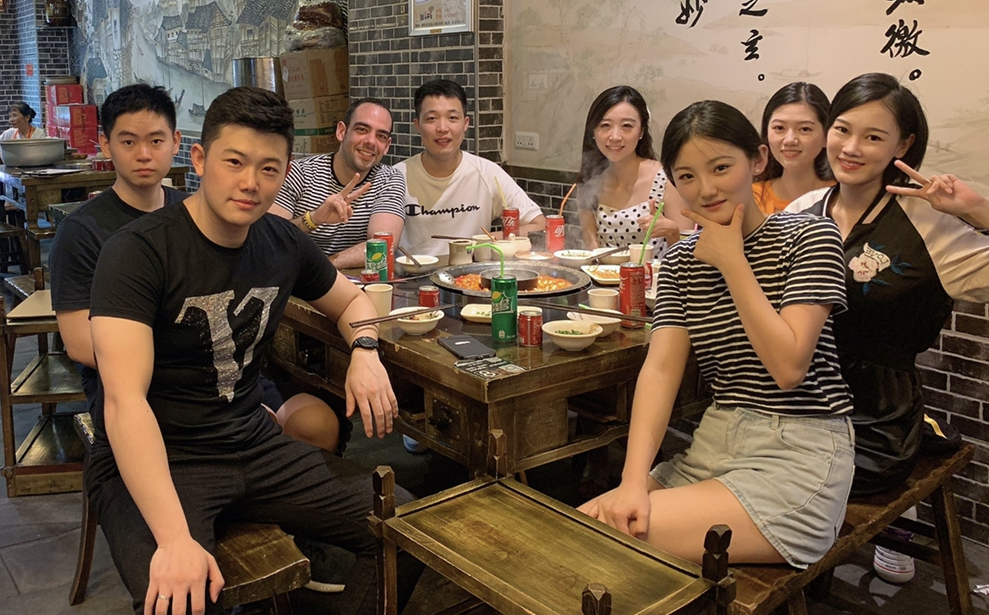 Being part of Juneyao Airlines
Juneyao Airlines is a High Value Carrier based in the vibrant and cosmopolitan city of Shanghai and has now been in operation for 13 years, its fleet is made up from both A320 Family and 787 Dreamliner aircraft, serving many destinations within China, Asia and Europe.
Juneyao Airlines is a welcoming and warm company where all the collaborators make you feel home and are always open to help you in whatever you may need.
What I like the most about Juneyao Airlines is the work environment, the organizational philosophy and the opportunities they have given to young pilots like me, for example when I arrived to China at age 27, I became the youngest foreign captain in the company, also I like the fact that you can develop professionally since I also got the chance of becoming an English communication instructor.
Living in Shanghai
Overall the experience I've lived working and living in Shanghai is marvelous, Shanghai is a wonderful and safe city, with many things to do and places to visit all around the week, definitely you will never be bored when living here, technological development can be seen in every corner of the city and both locals and the pilot community living here make you feel home since day one.
With both modern and historic places, there is a new adventure to be discovered every day in Shanghai, from the Pearl Tower to Jing' An Temple every corner of this city is filled with breathtaking scenarios you will definitely fall in love with.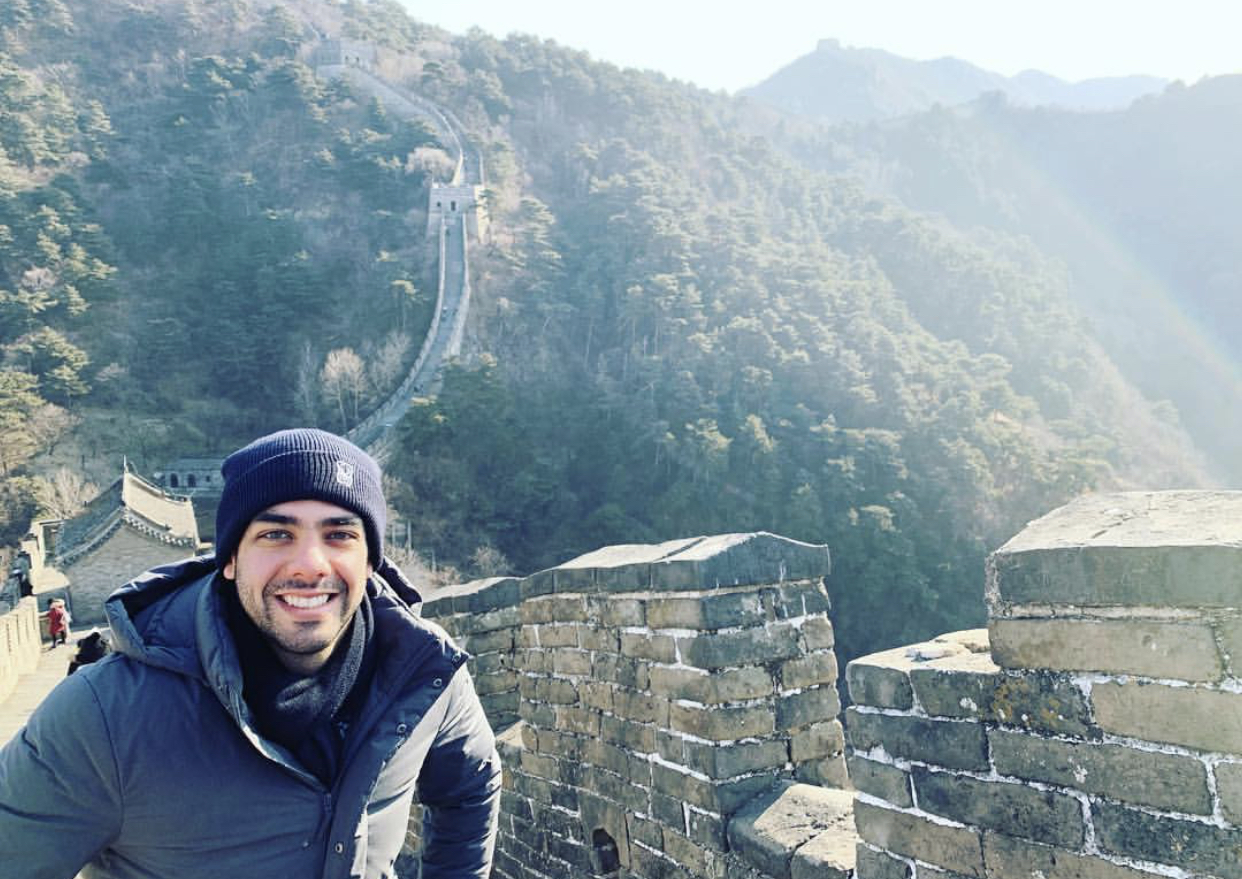 I also enjoy doing sports and in Shanghai there are many sporting events you can take part in such as the Shanghai Marathon and Half Marathon or the Iron Man 70.3 Shanghai, but if you are more into watching sports rather than practicing them, there are also many events you can attend, like the F1 Grand Prix, the ATP Shanghai Masters and many Soccer and Basketball matches.
Moving to China and choosing Yufeng Consulting and Juneyao Airlines definitely were the best decisions I've Made in my life as this experience has helped me grow both personally and professionally. Based on my experience I strongly recommend choosing Yufeng Consulting as your representative agency in China, for sure they are the wings you need to fly higher.