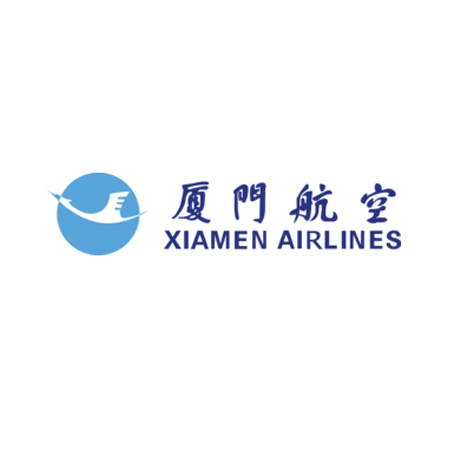 Position: B737 CAPTAIN
Base:  Xiamen, China
Contact: Yufeng Consulting
Email: yufeng@chinaaviationjob.com
Telephone: +86 181 1716 9909
Whatsapp: +86 181 1716 9909
Wechat: yufengconsult
Xiamen Air is the fourth biggest airline company by domestic capacity in China and contributes 7.2% of the domestic capacity in China. By early 2014, Xiamen Airlines has 6 branches in Fuzhou, Nanchang, Hangzhou, Tianjin, Changsha and Beijing. The airline operates 218 domestic routes along with 26 international routes (Including routes to Hong Kong, Macau, and Taiwan). It flies over 3,600 flights per week.
Contract Model 
Non-commuting
Ground School Period
12000 CNY / month
200 USD / day (according to declared number of days)
Line Training Period
12000 CNY / month
300 USD / day (according to declared number of days)

Solo Period

Basic Salary
12000 CNY / month
Basic Hourly Flying Pay
230 USD / hour

Extra Hourly Flying Pay

PIC Level 1
600 USD / month
PIC Level 2
800 USD / month
PIC Level 3-4
1000 USD / month
Instructor
1200 USD / month
Safety Bonus
25 USD / hour
Layover Allowance
According to company policy
Financial Performance Bonus
According to company policy
Benefit
Tickets
5 free tickets + 5 ID 75 tickets per year (flights operated by Xiamen Airlines) for employee and his immediate family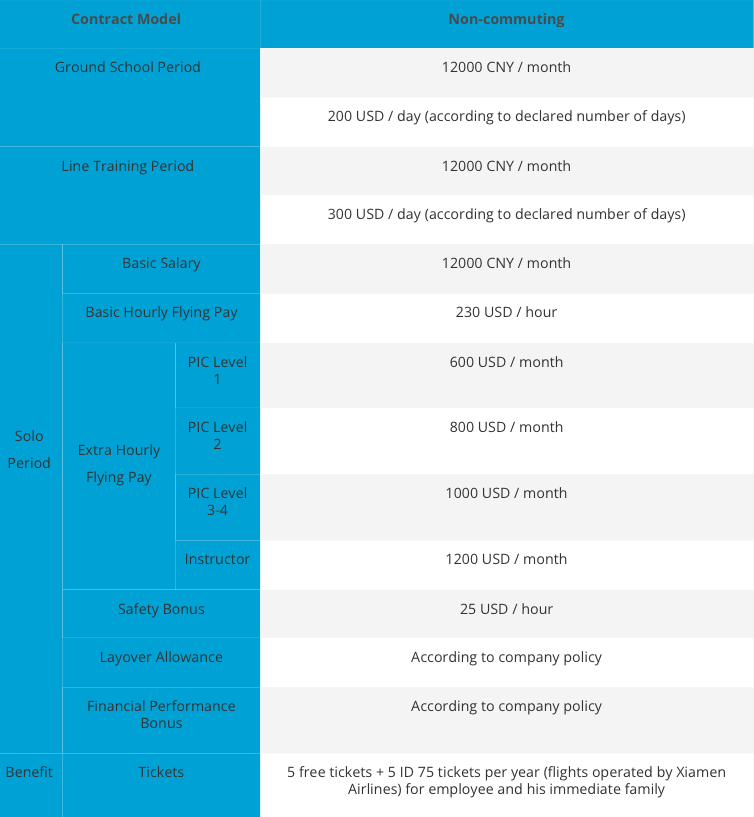 Title
Captain
Requirement
Total Flight hours
5000+
Type Rated Hours
PIC 500+ On type
Multi-Crew, Multi-engine jet time
2,000 hour+
Last Flight
Within 12 months
ATPL
Valid
ICAO English
Level 4 or above
Age
Less than 55 years of age at the start of the assignament
Medical Certificate
First Class
Criminal Records
No
History if incidents and Accidents
No
* REQUIRED. WE WILL RESPOND WITHIN 24 HOURS.